WELCOME TO ENJOY Food & Fun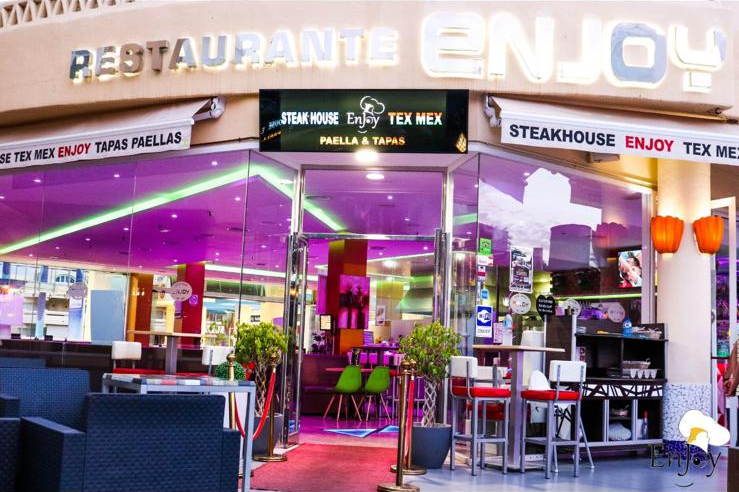 On behalf of all the staff, we would like to welcome you to ENJOY a new restaurant and lounge bar, located in one of the best places in Puerto Marina (Benalmádena).
We are specialized in high quality food (steaks, Tex-Mex and pizza), also freshly made cocktails on request. We are also serving breakfast (please check our menu!). During the day, all our clients can enjoy our terrace with a solar trap, also at night we have one of the best views of the marina.
One of the restaurant's design features is our new open kitchen so you can watch your food cook in front of you. All our staff are perfectly bilingual (Spanish, English, French, German and Italian) and all the staff are trained to provide excellent service.
Thank you very much, we hope you will try us out and we will make sure you enjoy it!